Pruning and harvesting are totally manual. During the harvest, we climb the pergolas and unhurriedly fill the boxes which are then carried on the shoulders to the cellar. The working of the soil has always been done the same way, without the help of machineries, following the precepts of the tradition of Capri.
---
The Scala Fenicia vineyard is divided into four pezze (dialectal name of the terraces) and covers an area of about four thousand square meters at an average height of 90 meters above sea level. The vinegrapes climb upon pergolas up to 5 meters above the lemon trees, according to the ancient system designed to allow air to circulate and avoid the stagnation of moisture between the clusters. The land management is extremely attentive to naturalness, pruning and harvesting are done by hand, with the help of a long staircase and balancing on the strips of the pergola.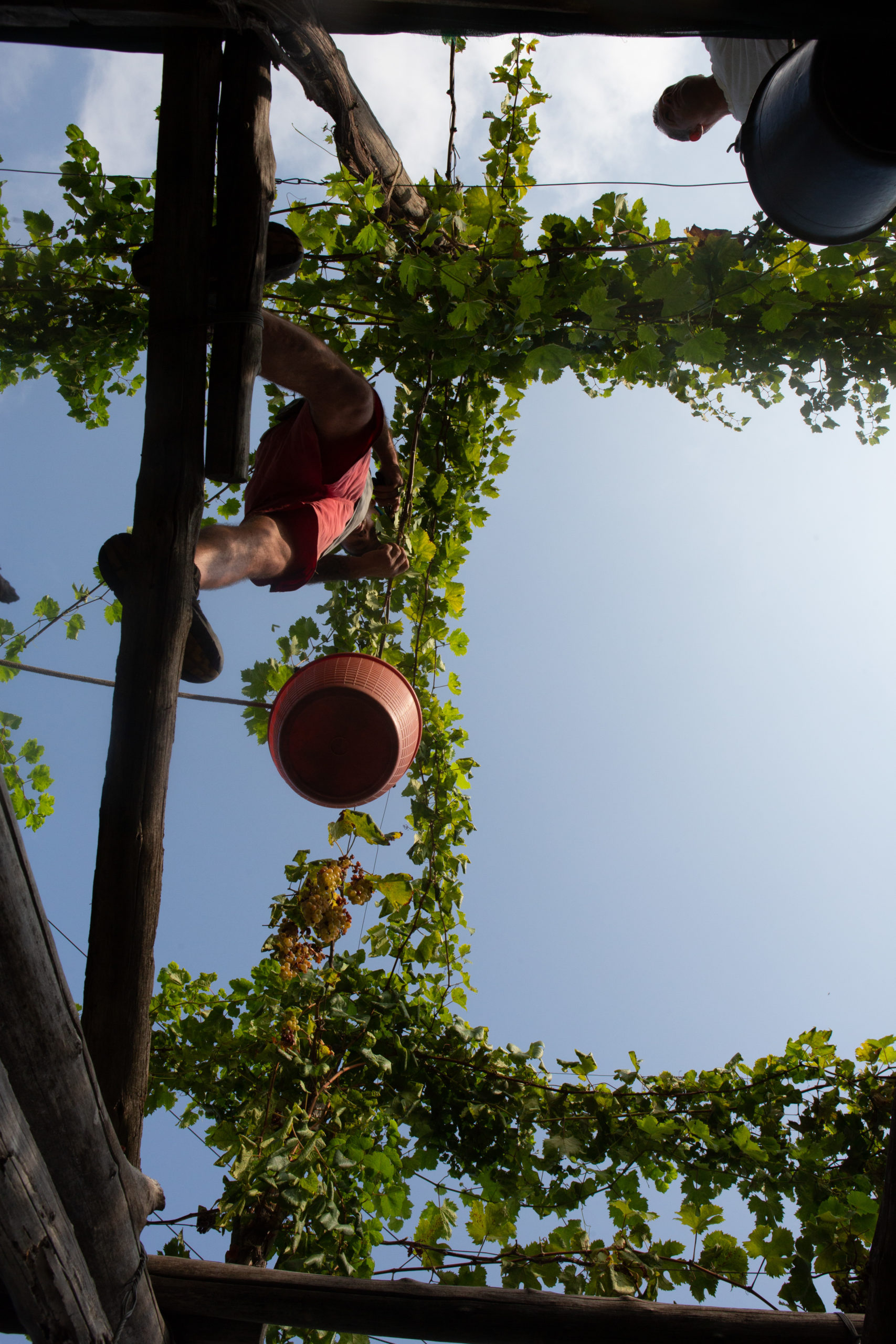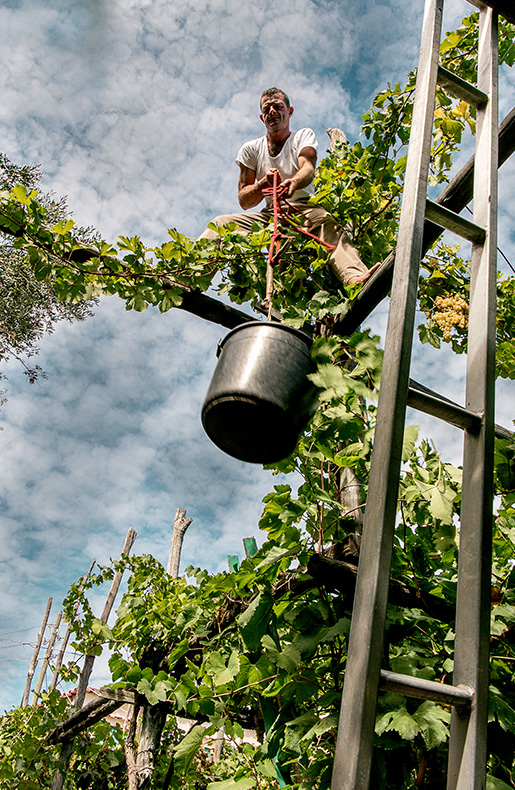 During the harvest, small baskets are filled on the pergola and then into boxes which are carried on the shoulders to the cellar. Everything takes place under the wise supervision of Gigino, our wine grower, who never misses an opportunity to give valuable advice out of his inexhaustible wealth of experience. The atmosphere during the harvest is familiar: to us, the harvest is mainly a social occasion in which friends and relatives come to visit us and help out in the vineyard. And above all to enjoy Gilda's terrific cuisine. Our process starts basically with a party.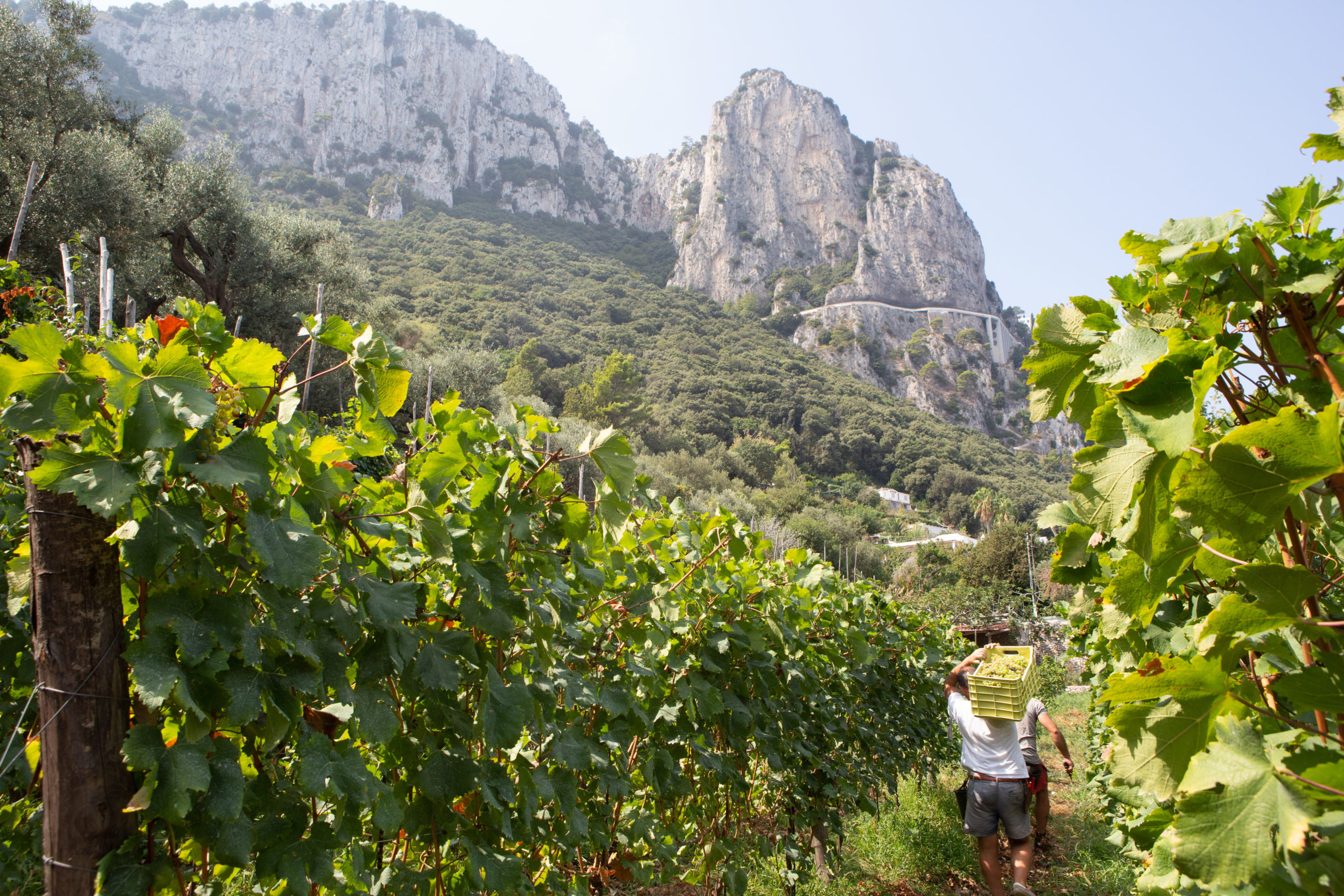 Extreme conditions for a unique wine 
A heroic vineyard par excellence: a terraced cultivation growing on five-meter-high pergolas. Stone stairs to reach the terraces, wooden stairs to reach the vines. All of that on a small island. These are the extreme conditions in which we proudly and gratefully produce our wine.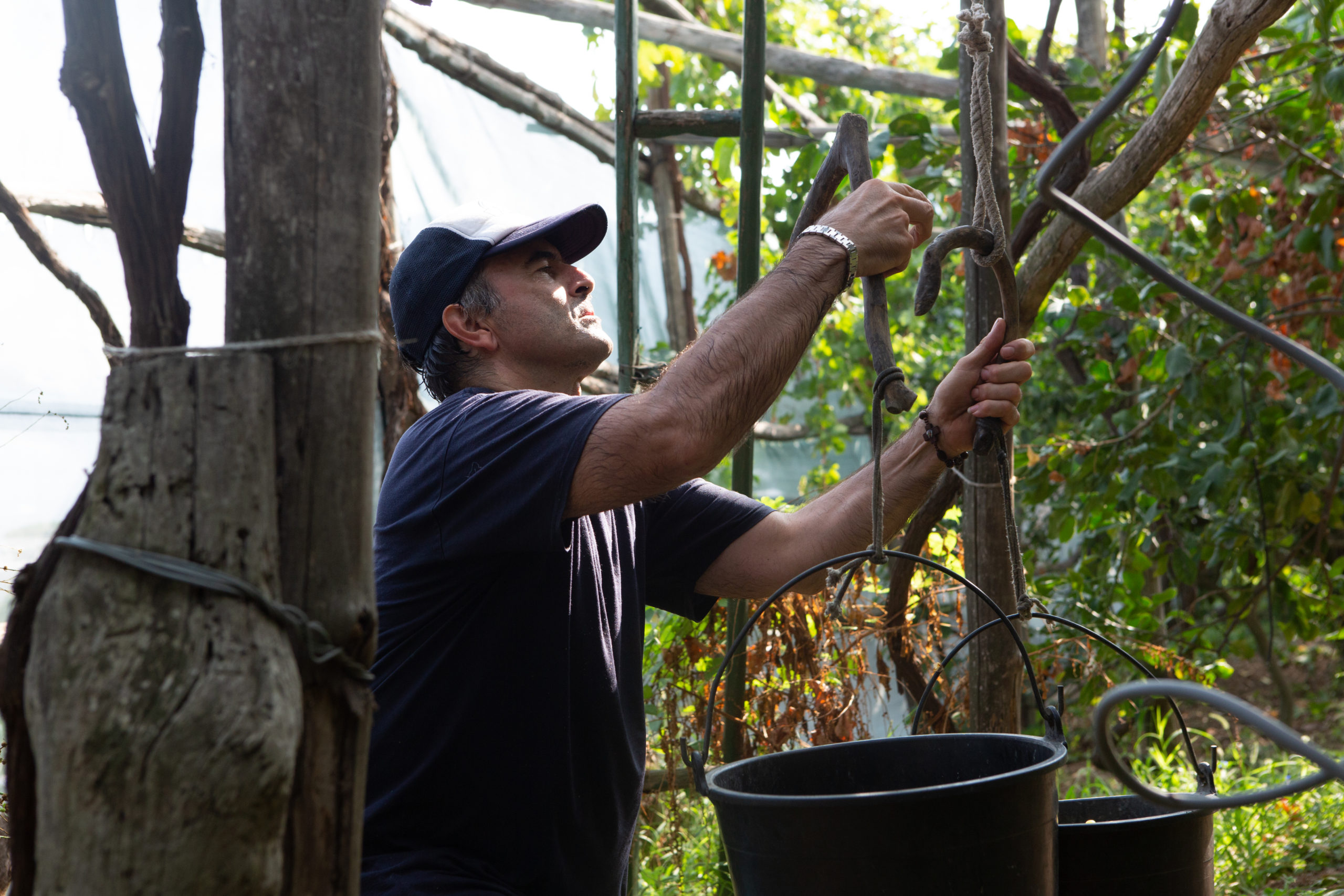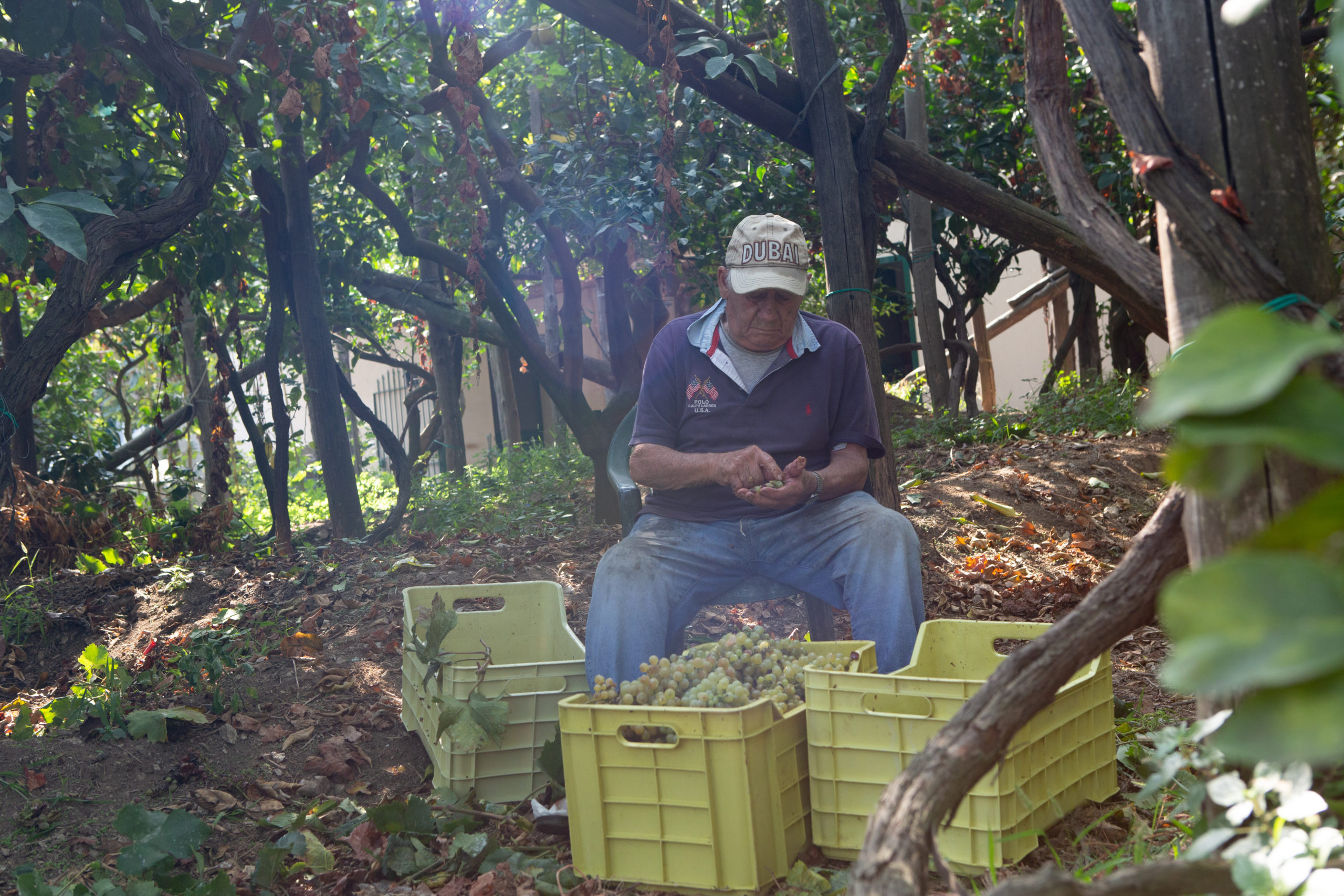 our specialists in winemaking in Capri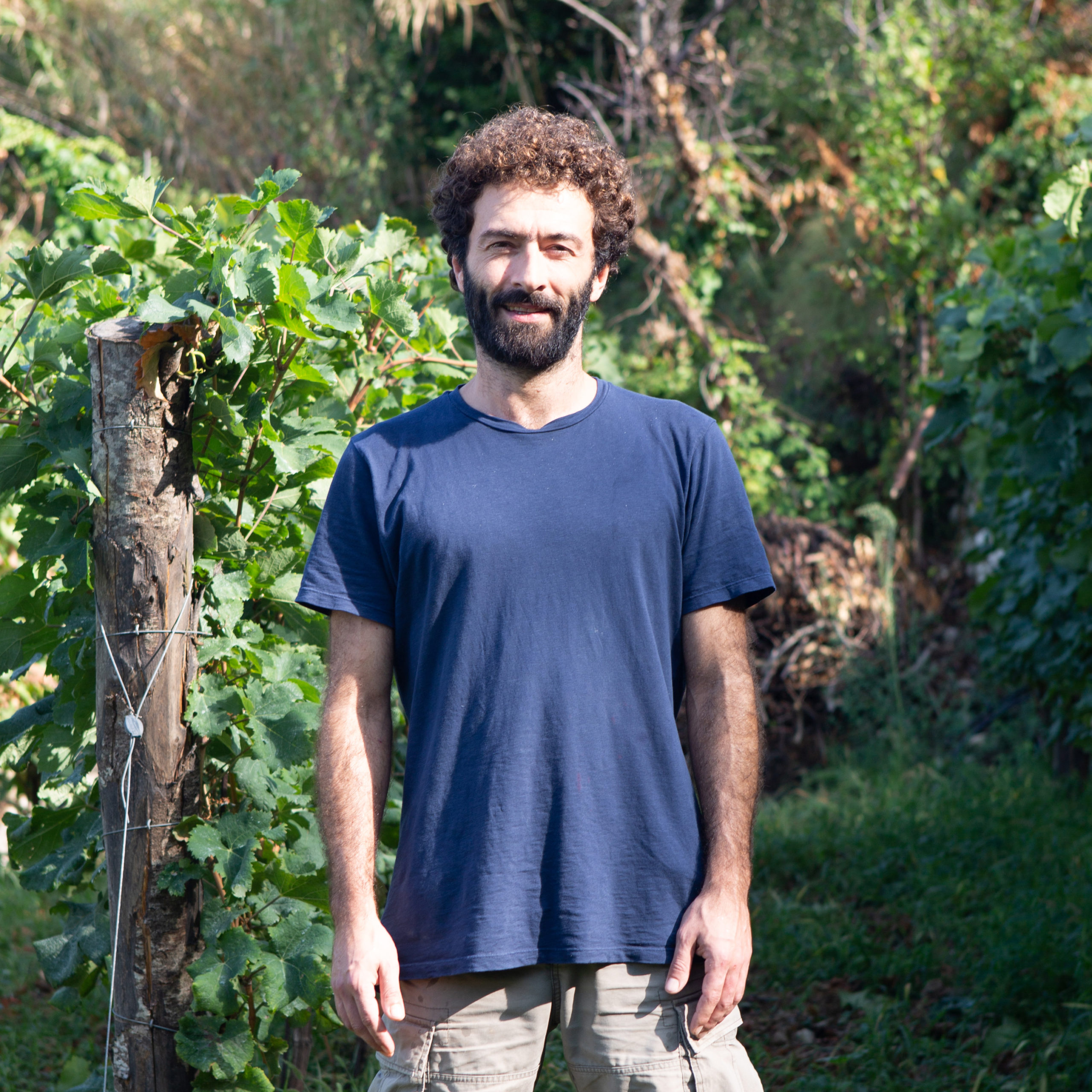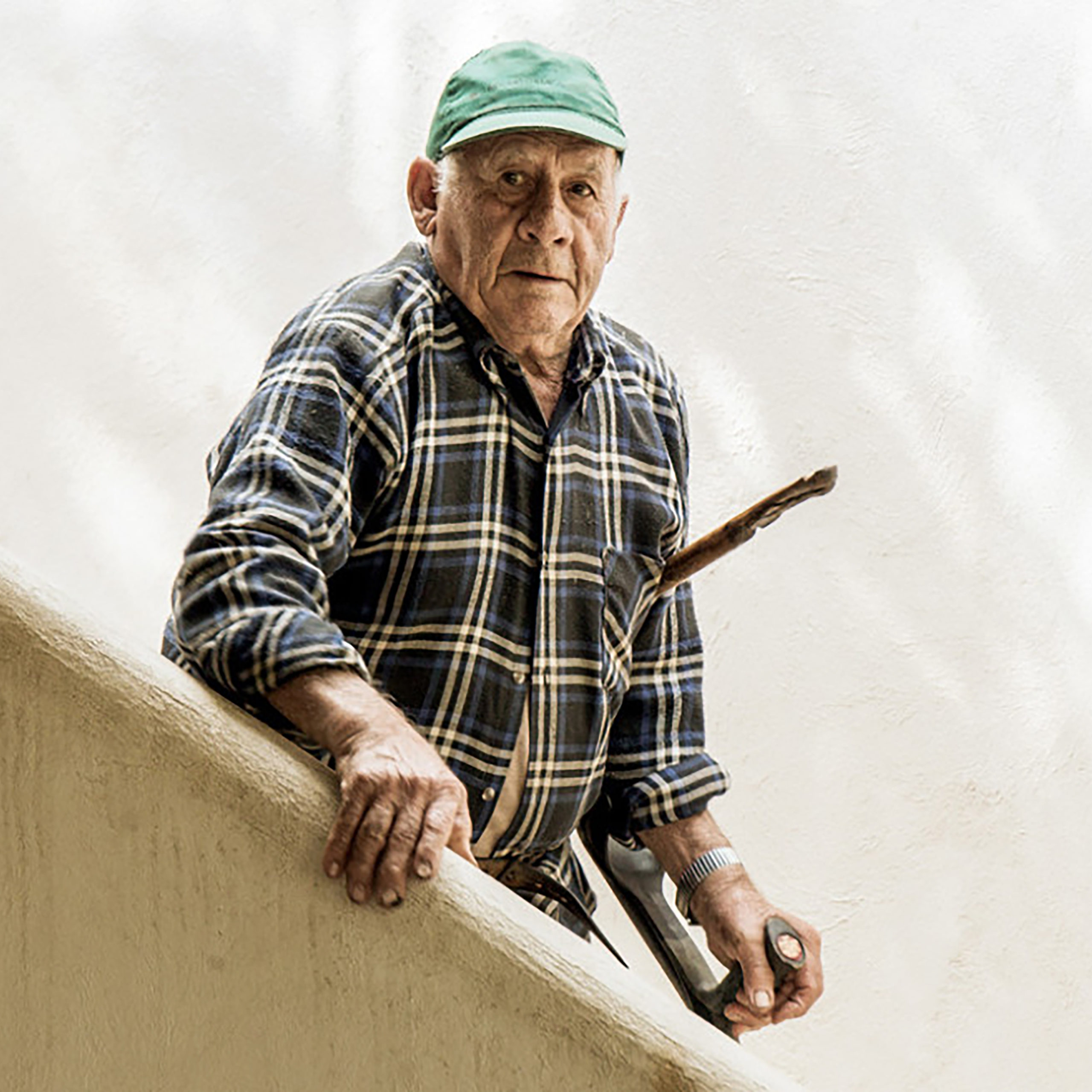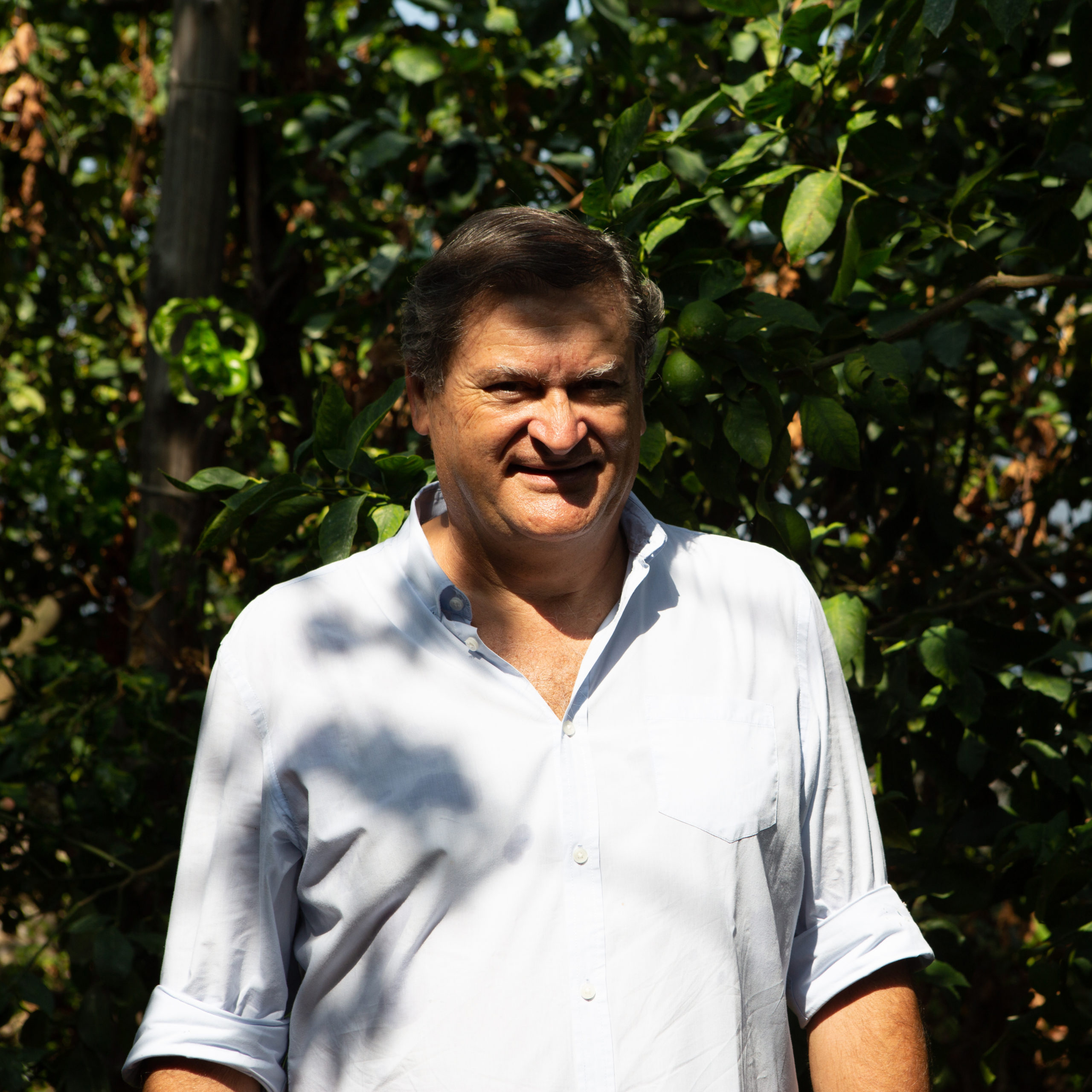 Giuseppe Pizzolante Leuzzi
" A pergola system of cultivation up to a height of 4-5 meters. We are in the presence of an heroic viticulture: steep terraces that allow only longstanding manual cultures"
Nino Aiello
Gambero Rosso