Wine-making tuned in history
In an ancient Roman cistern where, since 1818, wine and oil production takes place
---
The vinification of our wine takes place in a cellar created inside an ancient Roman cistern, which was also productive since 1818 as an oil mill. It houses a grinding wheel, a tub and a large wooden screw from the early 19th-century, as well as a press from 1850 for the pressing of the olives. Its architecture includes two more cisterns, parallel to the main one and originally connected with it, located respectively two meters higher and two meters lower. This structure makes it similar and probably contemporary to the water system that served Villa Jovis, the Capri residence of the emperor Tiberius.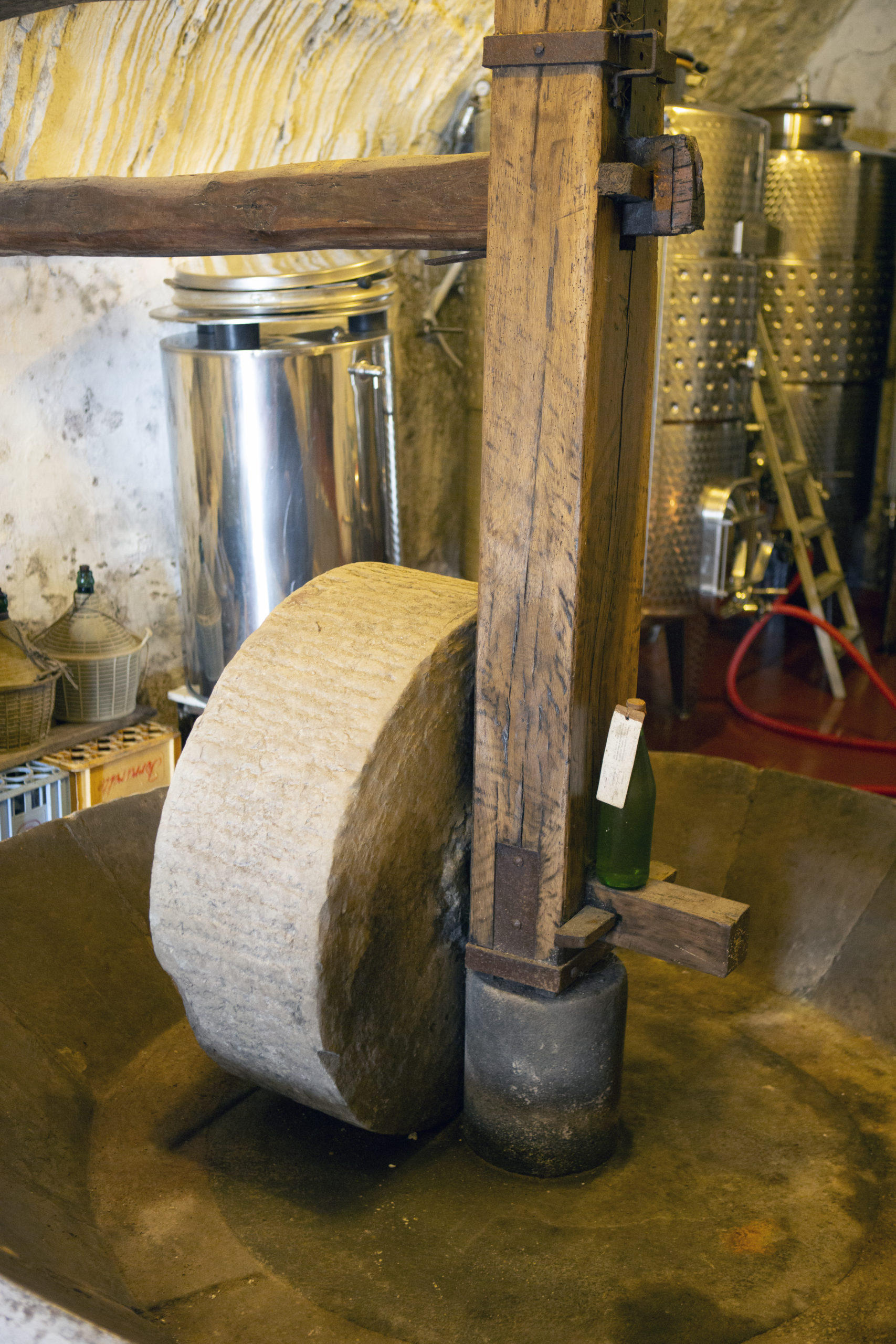 The thick stone walls and the vaulted structure of the cellar guarantee a temperate climate throughout the year, which makes it ideal for wine storing. Alongside this millennial history a modern grape-pressing and a wine cooling system ensure the highest standards of wine-making.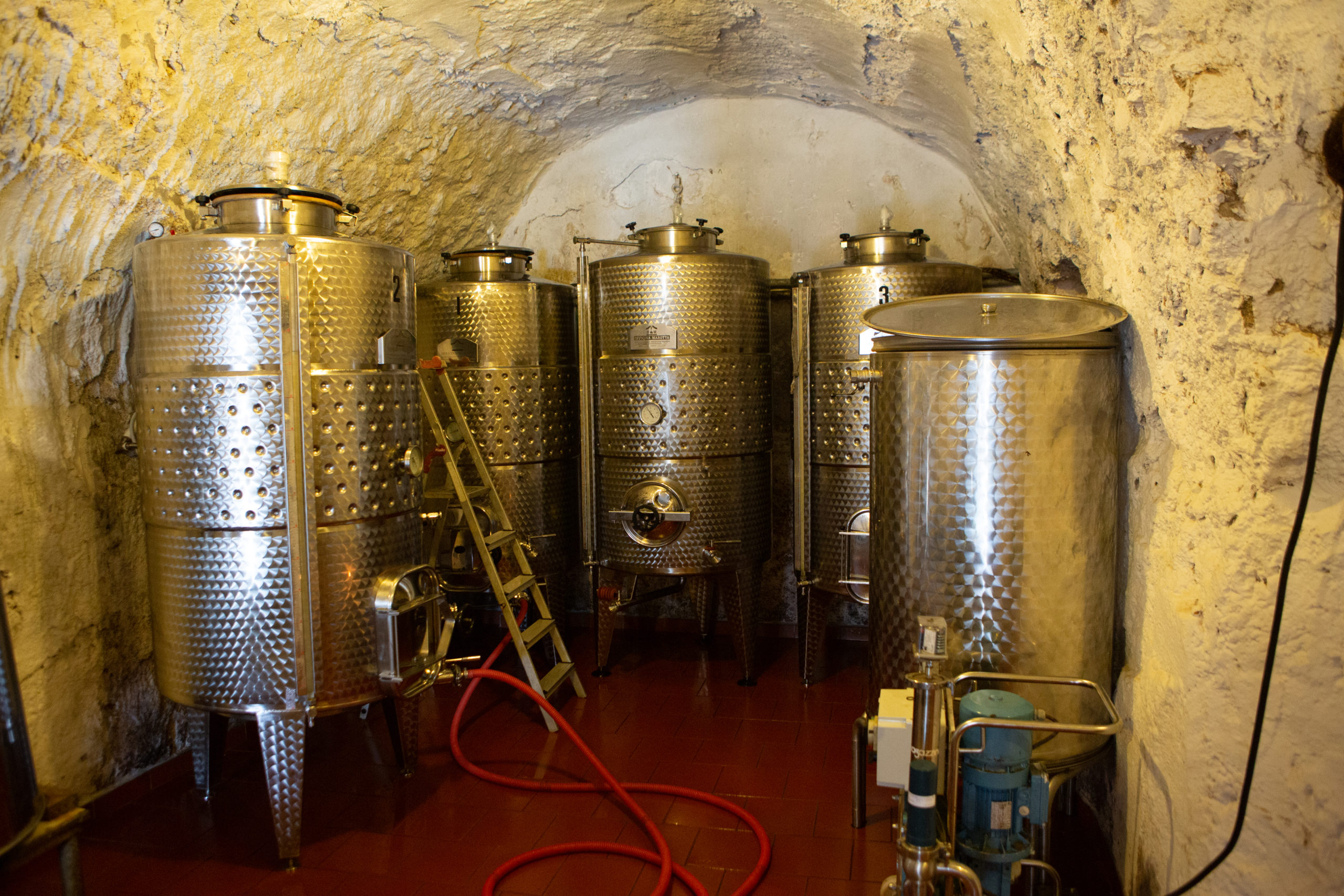 Two centuries of passion and experience
Since 1818 our family has been producing oil and wine in this ancient Roman cistern. Since 2010, the year the Scala Fenicia farm was founded, our work has been exclusively focused on the production of Capri D.O.C. wine.