traditional capri viticulture
THE FOUNDATION OF THE WINERY WAS INSPIRED BY THE IDEA OF RECOVERY AND RENEWAL OF THE WINE-MAKING TRADITION OF THE ISLAND OF CAPRI. CENTURIES-OLD GRAPEVINES UP TO 5 METERS FROM THE GROUND, MODERN TECHNIQUES OF GRAPE PROCESSING IN AN ANCIENT ROMAN CELLAR. AN ESTATE-BOTTLED WINE WHICH IS TRUE EXPRESSION OF THE TERROIR.
---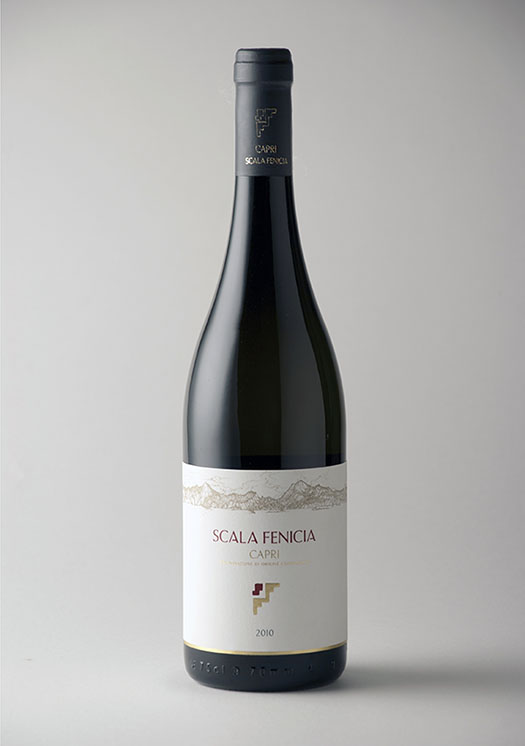 The Capri D.O.C. White Wine of Scala Fenicia
The Capri of Scala Fenicia is a  D.O.C. white wine produced entirely on the island from grapes of our farm. It is a blend of Greco (40%), Biancolella (20%) and Falanghina (40%). The Wine has its roots in the territory. Mineral like the limestone rock of which the island is composed, sapid thanks to the sea that surrounds it and distinctly acidic because of the exposure to fresh winds and the symbiosis of the grapevines with lemon trees.
Terraces on rock slopes
The island of Capri is a geological singularity in the Gulf of Naples. Given its non-volcanic, but limestone and dolomitic origin, it is to be considered an integral part of the Southern Apennines. Therefore, it combines mountain features with the obviously proper ones of a Mediterranean island. On the cliffs of the north-east side of the island, over the last two centuries, our family has created terraces with stone walls on which our grapes grow.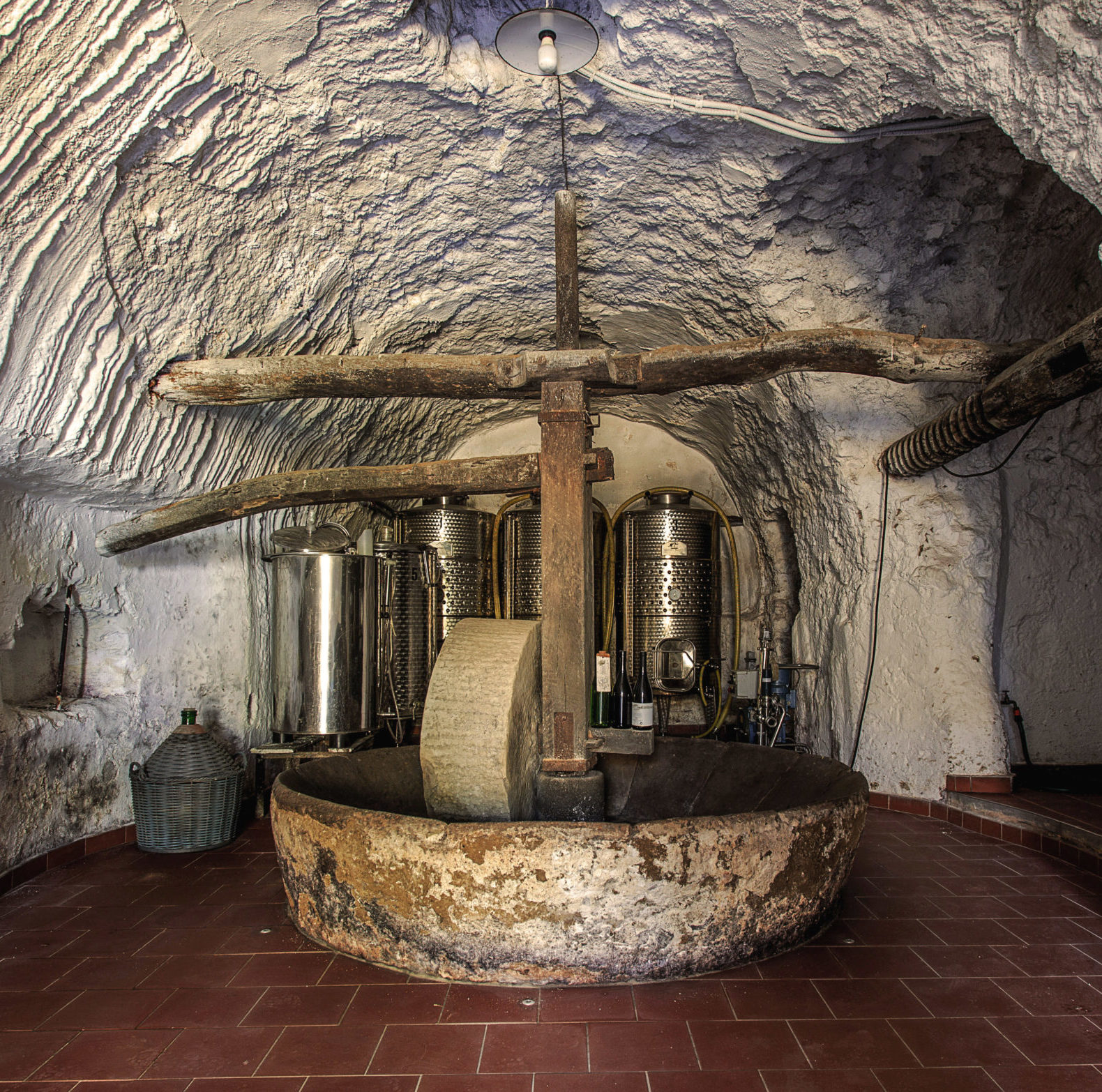 A "tale" of roman hystory 
The Scala Fenicia farm is located in an area of the island that was a vital crossroads and seat of Imperial houses back in the Roman era. Our cellar is part of this history. It was originally a Roman cistern that served as rainwater storage for the surrounding villas. Since 1818 our family has been producing wine and oil in it. Since 2010, the year the company was founded, the production has been focused on the vinification of our D.O.C. wine.
Terraced vineyards growing up to 5 meters high
From pruning to harvest, a difficult and rewarding work in the vineyard. Terraces clinging to the rock and vineyards cultivated on frameworks up to five meters high challenge our skills in daily work. All of that on a small island: extreme conditions that describe an agriculture that many define as heroic.