SCALA FENICIA WINE COMPANY
Capri Bianco DOC
The Scala Fenicia wine company arises from the idea of recovering and restoring the wine-making tradition of the isle of Capri. Since more than 50 years our grapes have been cultivated in symbiosis with the natural environment. Along with this harmony we provide modern vinification techniques in order to ameliorate a wine to be the one who reflects the history and the land of this magnificent isle.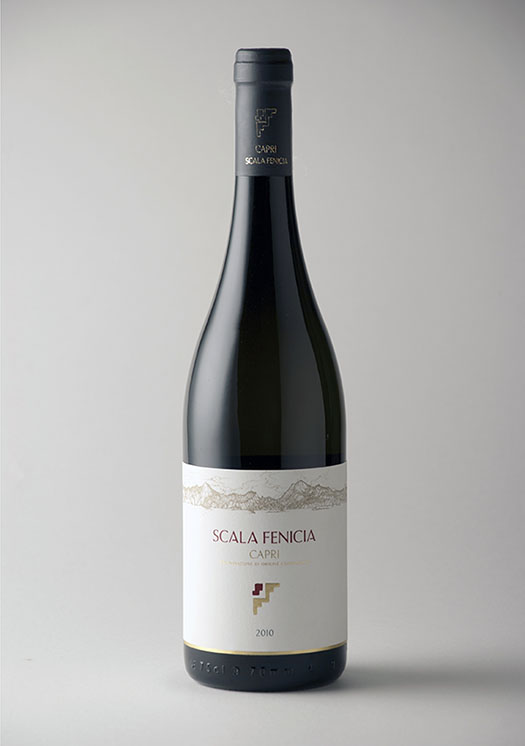 CAPRI BIANCO DOC
Wine produced exclusively with local grapes, bottled at origin
The "Capri di Scala Fenicia" is a white D.O.C. wine that is entirely produced inside the island with grapes coming from our farm. It consists of Greco (50%), Bianconella (30%) and Falanghina (20%) grape variety.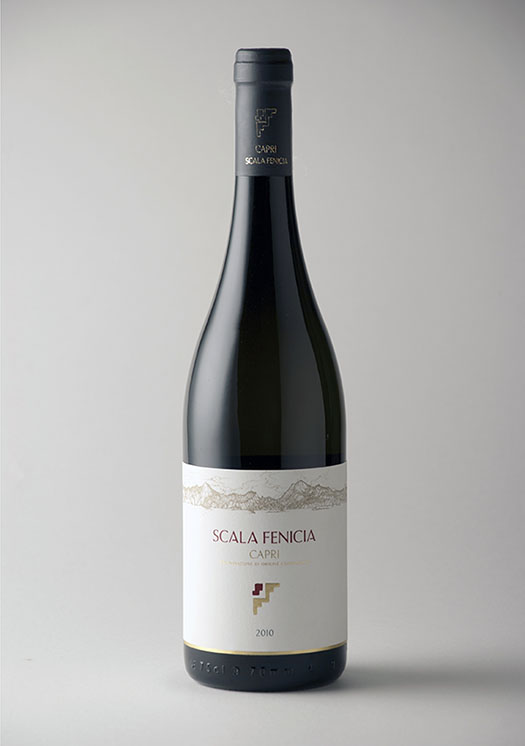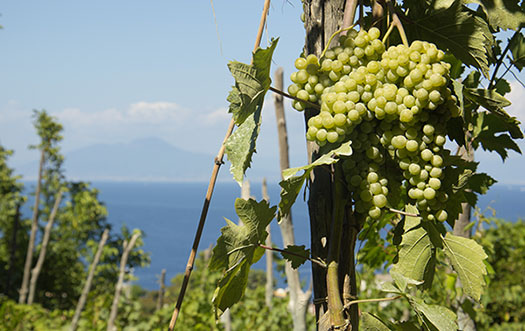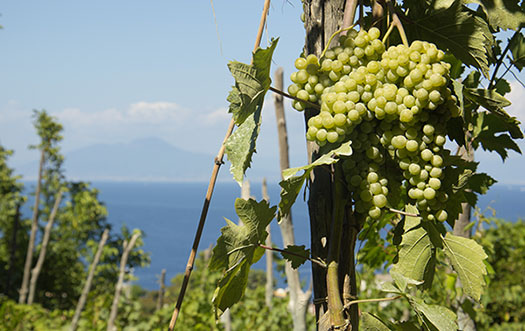 THE LAND
One of the last Capri's vineyards
Our small vineyard extends over ca. 4800 square yards, it is located at a height of 87 yards over the sea level and it is subdivided into 4 land terraces.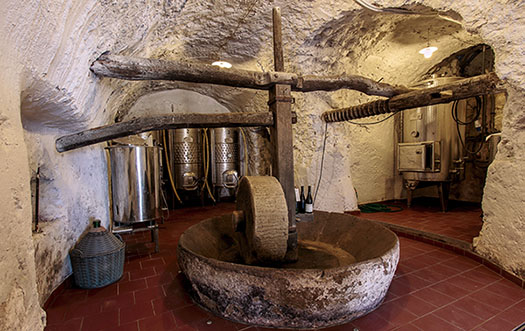 THE CELLAR
A little piece of ancient Roman history
Our wine cellar has been built inside an ancient Roman cistern that was part of a hydraulic system very similar and probably historically coeval to the one of Villa Jovis, the Capri residence of Emperor Tiberius.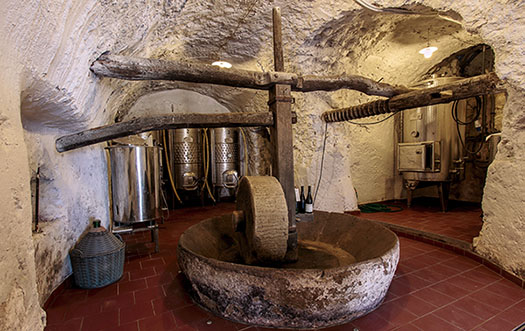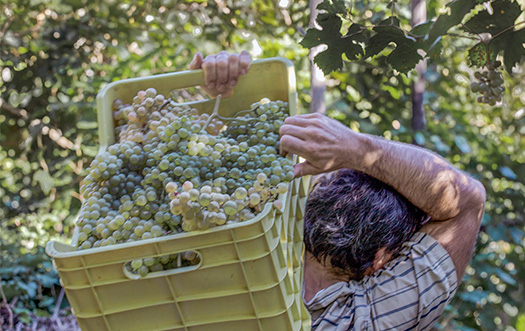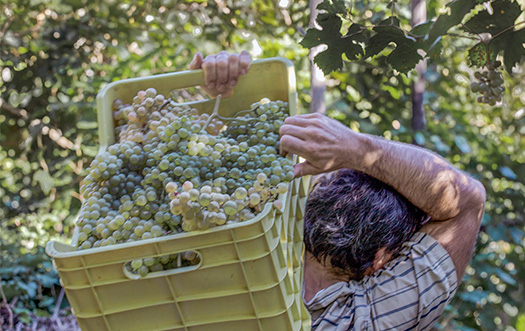 THE GRAPE HARVEST
A procedure done entirely by hand
The harvest is totally manual. With scissors in the hands, the vineyard structures are climbed up to calmly collect the grapes into boxes that are carried on shoulder to the cellar.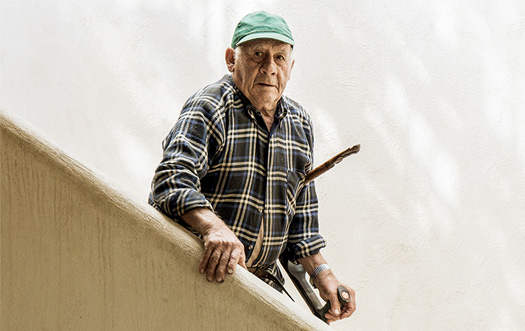 THE EXPERIENCE
The decade knowledge of who lives the isle since an entire life
Since many generations, our land has been cultivated with respect and thankfulness. The processing of the terrain is always performed naturally, without the use of machines and by following the precepts of Capri's tradition.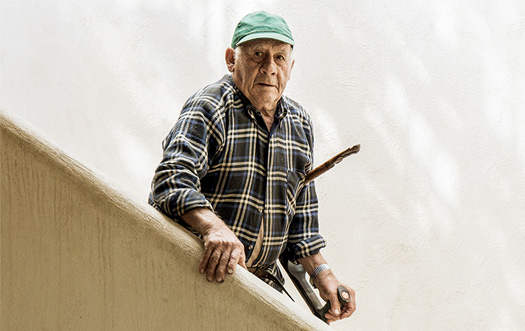 "Scala Fenicia is the very last farm which resists to the abandon of the vineyards and continues to produce a DOC wine on the VIP island by preserving the tradition and the territory."
VigneVini – Italian magazine on viticulture