THE GRAPE HARVEST
A procedure done entirely by hand
The grape harvest takes place, as everywhere else in the island, in the first half of October. This is the moment when the grapes come to full maturation after being fed by the last rays of the summer sun. The harvest is totally manual. Having scissor in the hands, we climb up the traditional framework that holds the grape. We take our time to fill the cases. Every once we filled a few, we take them hand-held to the cellar. The native old farmer Giggino supervises the hard work without losing the opportunity to dispense advices from his unlimited wealth of experience.
The atmosphere is absolutely familiar: the grape harvest is an event that gives us the chance to stay together with our closest friends. Furthermore, we join the great and tasty cuisine of Gilda, our legendary chef. Basically our wine grows out of a party.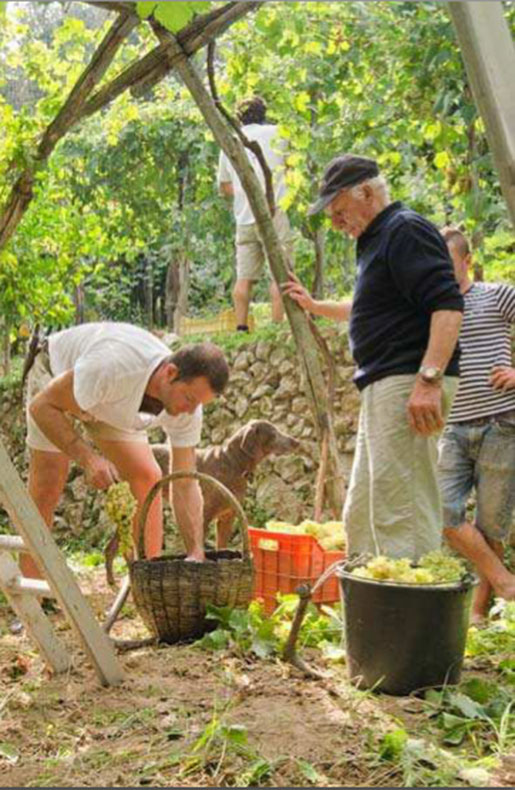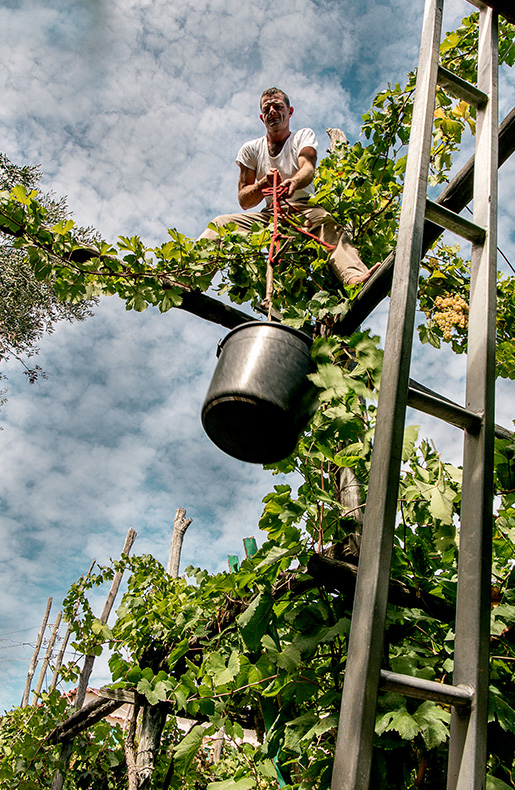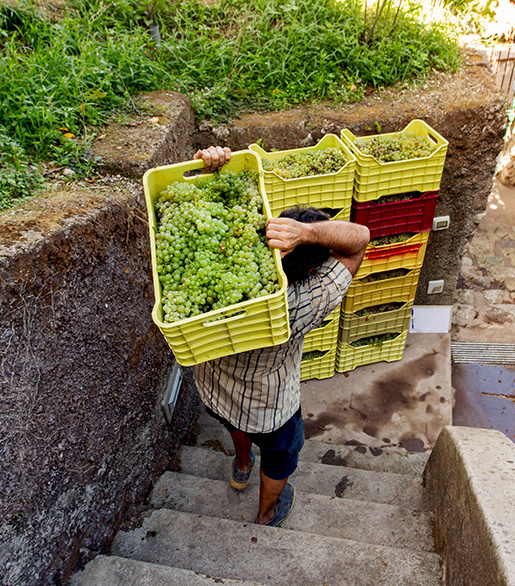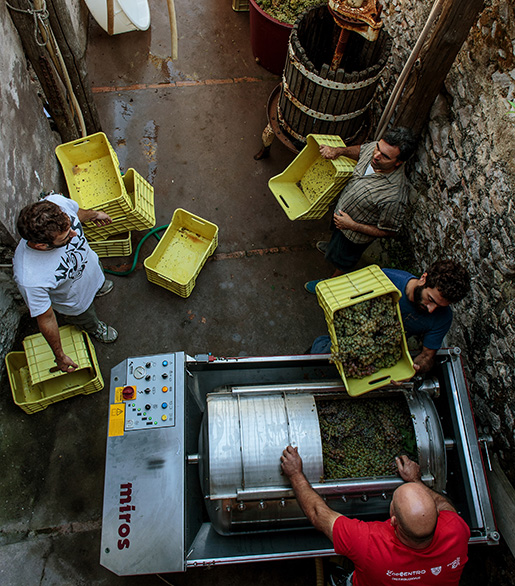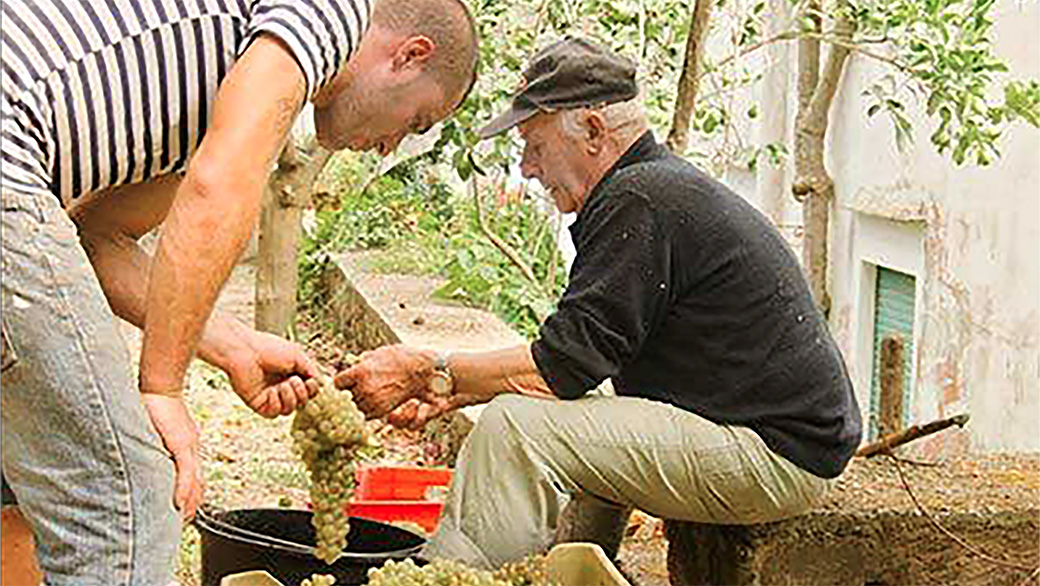 In aiuto il mitico Giggino arzillo ultrasettantenne vignaiolo che non ha mai lasciato l'isola di Capri in vita sua e che conosce ogni zolla della tenuta. è lui che racconta come le viti un tempo dovessero proteggere gli alti alberi di limoni raggiungendo, nel sistema di allevamento a pergola, i 4-5 metri di altezza e costringendo a usare le scale e i panieri con i gacci. SIamo in presenza di una viticultura eroica, di terrazzamenti scoscesi che ammettono solo prolungate culture manuali.
Nino Aiello – Gambero Rosso