THE EXPERIENCE
The decade knowledge of who lives the isle since an entire life
Since immemorial time, our land is tilled respectfully and gratefully. The tillage is always performed naturally, without the use of machines and according to the precepts of Capri's tradition. The farm is shaped on the island's steep slopes. The terrace can only be reached by the man's hand using the fascèna (the local hoe). The grapevine cultivation follows the same philosophy: treatments and pruning always happen "facing" the plant.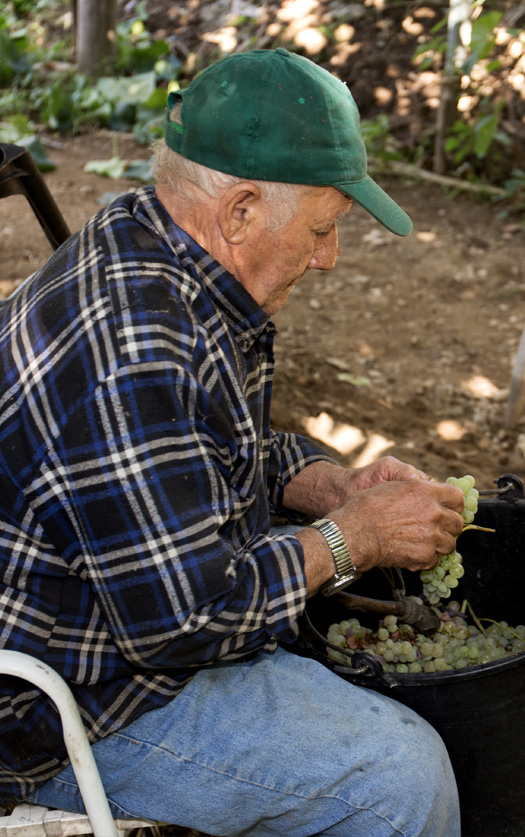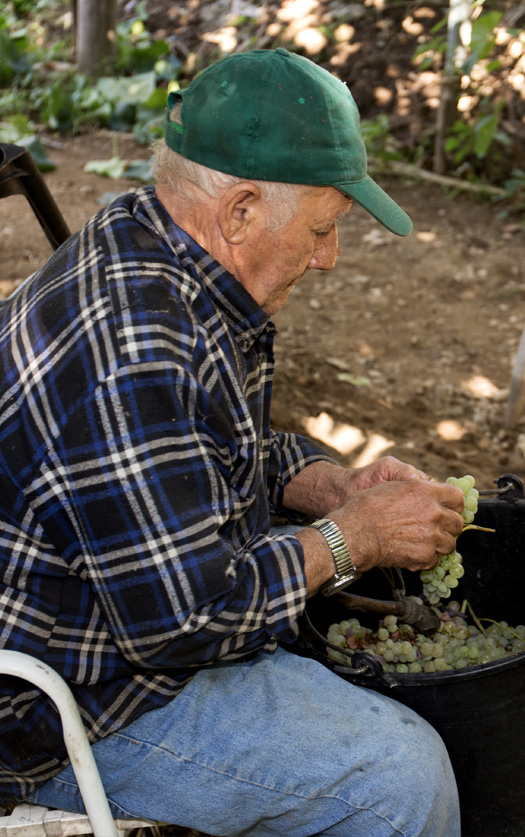 Gigino Esposito
It represents the necessary expertise in our farm to be able to produce a quality wine. Gigino has lived his entire life on Capri, never leaving the island. An entire existence conducted in a few hundred square yards, an immense knowledge that we are honoured to be able to host for improving our wine and optimizing the available resources.
His deep knowledge of the territory and the winemaking culture of the island has allowed us to let the "Capri bianco di Scala Fenicia" become a unique wine which reflects the traditions of the isle. Since more than 50 years our grapes have been cultivated in symbiosis with the natural environment. Along with this harmony we have provided modern vinification techniques in order to recover and restore the winemaking tradition of Capri's isle.
"Tra le strette terrazze tratteggiate dai muretti a secco, dai limoneti e dalle pergole di vite, si aggirano Gigino e sua sorella Gilda, i coloni di Villa La Rosella. Sembrano quasi due elfi, vivono in totale simbiosi con quest'ambiente che curano con grande amore e dal quale non si sono mai allontanati. Proprio così, questa storia ha dell'incredibile: Gigino e Gilda, oggi ottantenni, non hanno mai lasciato l'isola e trascorrono le proprie giornate in piena serenità in questo minuscolo giardino dell'Eden."
Slowine di Slowfood